My Story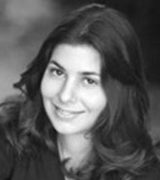 Angie O., a graduate of Five Branches Institute in Santa Cruz, California, is the perfect person to ask about how TCMtests.com can help prepare you for the board exam.
She has taken NCCAOM exam sections with and without TCMtests.com — and says that using TCMtests.com helped her concentrate better, stay motivated — and actually enjoy studying.
"I took the herbs and foundations sections of the national exam before I knew about TCMtests.com," Angie recalls.
read on
Free Day Pass

On the first Tuesday of each month, you can test-drive TCMtests.com for Free.
You have access to ALL of TCMtests.com, including both the National and California boards, the College area, the Book section, and the reference area.
Discover how TCMtests.com can super-charge your TCM knowledge to prepare you for all of your upcoming exams.
The next day pass is on Tuesday September 1.
more