My Story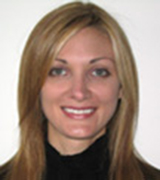 Susan S. was a third-year student at Pacific College of Oriental Medicine in Chicago when she subscribed to TCMtests.com.
With the help of TCMtests.com she passed the bioscience, foundations, and acupuncture sections of the NCCAOM exam.
"I was completely calm before the tests," she recalls. "I left each exam completely confident; I was not nervous."
Before attending acupuncture school, Susan earned a bachelor's degree in accounting and passed the CPA exam.
read on
Free Day Pass

On the first Tuesday of each month, you can test-drive TCMtests.com for Free.
You have access to ALL of TCMtests.com, including both the National and California boards, the College area, the Book section, and the reference area.
Discover how TCMtests.com can super-charge your TCM knowledge to prepare you for all of your upcoming exams.
The next day pass is on Tuesday June 4.
more