About Us
TCMtests.com started its online presence in 2003. Since then we have assisted over 5,000 students prepare for their boards. 94% of accredited acupuncture programs in the United States have had students subscribe to TCMtests.com. The founders of TCMtests.com are Richard A. Feely, DO, FAAMA and Sebastian Palmigiani.
Our Vision
Our vision is to be the preeminent test preparation tool for the successful completion of Acupuncture and Oriental Medicine (AOM) licensing examinations.
Our Mission
To create and curate an excellent learning experience for AOM professionals toward the goal of assessing their readiness for professional success.
Our Goals
1. To assess AOM knowledge, skill, and ability through digital media and algorithmic testing methods.
2. To facilitate mastery of AOM through interactive question and answer formats.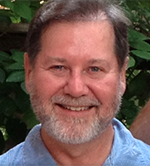 Richard A. Feely, DO, FAAMA
President

Dr. Feely is board certified in family practice, osteopathic manipulative medicine, and acupuncture. He has been practicing acupuncture since 1983. Dr. Feely has studied acupuncture with Dr. Helms, scalp acupuncture with Dr. Yamamoto, auriculotherapy with Dr. Olson, and Five-Element acupuncture with Professor Gumenick.
Dr. Feely is adjunct Associate Professor of Osteopathic Medicine at Midwestern University. He is the author of YNSA: Principles and Practice.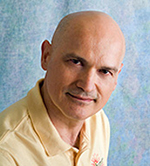 Sebastian Palmigiani
Chief Operating Officer
Sebastian has been involved with TCM since 1980. He is a graduate of The New England School of Acupuncture. At NESA he studied with Dr. So and Dr. Kaptchuk. He is certified from the Nanjing College of Traditional Chinese Medicine in the People's Republic of China where he apprenticed with Dr. Xu.
Sebastian oversees the content development of TCMtests.com. He teaches Tai Chi, Qigong, and meditation in the Chicago area.